A salute to my father and an interesting back game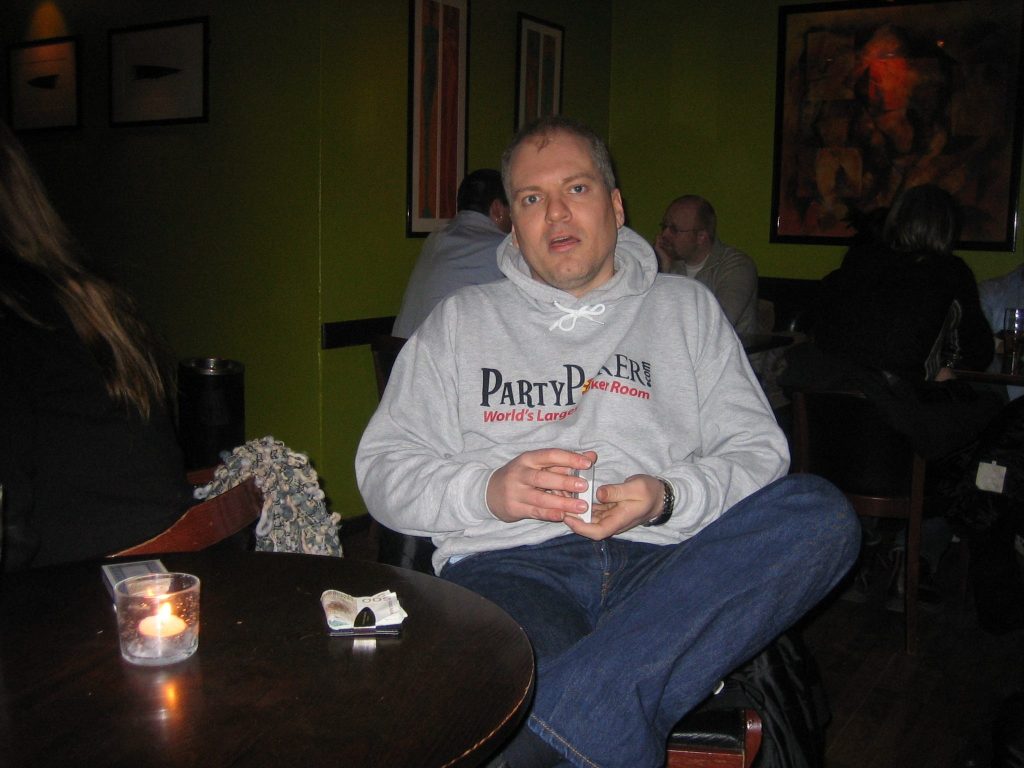 BoardLord in his Heydays in 2006 when he played DMP for å living and enjoyed life to the maximum extent
Foto: Kristian Bjørnsen
When I start out a new blog like this – it's natural for me to put it on a special day like this. Today could have been my father's 81 years birthday and he surely was a remarkable man. He had an IQ of 171 as tested in the US at UCLA in 1955 when he had a scholarship over there from Norway. He was born in China and spoke both Chinese, English and of course Norwegian. His parents were both missionary people living in China for many years in the 1930's and 40's till they had to flee the country when the communists took over with their leader Mao in charge. My father spoke at least 7 languages as an adult, he had 17 years studies with a Ph.D. study at the top in quantum chemistry and he had wisdom, knowledge and a smartness I never have faced in anybody else on my path threw life.
He was my guideline, my great teacher and a huge inspiration till the year I became 18. By then I got fed up with the pressure it took to be his son who had to show ambitions all over – and I found my own direction in life with lots of gaming theory, gambling, chess, backgammon and later with other game variants like poker and betting etc. But first out was chess where I had an ICCF rating of 2520 in 1998. Real online backgammon I started up with in 1996. I became Norwegian Correspondence champion in chess in 1995 and recently I've even beaten Magnus Carlsen in a bullet game of chess online after who know how many losses… As you understand I still play some chess for fun. Games can I really relate too and they give me joy and suspense and that's what this blog will be all about. Games, especially backgammon, and stories around this game. Welcome to BoardLord's Backgammon Bar!
I lost my mother and sister in cancer some years ago and it had huge impact on me in a negative way. Before this I used to play some international backgammon tournaments and travel to huge events and enjoy both money games and main Events. Lately it has been little traveling but hopefully that will change in the future. Two times I played the Last Chance final of the Championship flight I Nordic Wide Open in Copenhagen. In 2001 I played against Paul Magriel and in 2003 against Mogens Knudsen. I also played a lot of online money games and money matches and some 15 years ago I was really upper World Class in DMP-play.
Today I try to play money matches as often as possible, but far more often I just play for fun. I will try to guide you threw interesting games and positions here on this blog – and I hope I can find the time to give you some good stories from my Heydays in gambling when it was sex, drugs and Rock'n Roll… Not about those subjects of course, but hopefully fascinating backgammon stories about big bets, big plays and both bad beat-stories and real fairy tales. Such a fairy tales was my friend Jon Kristian Røyset's win in Monaco 2003 where he became the first World Champion from Norway. I was there and got stuck in the middle of it seeing how it all developed and evolved during a fascination week.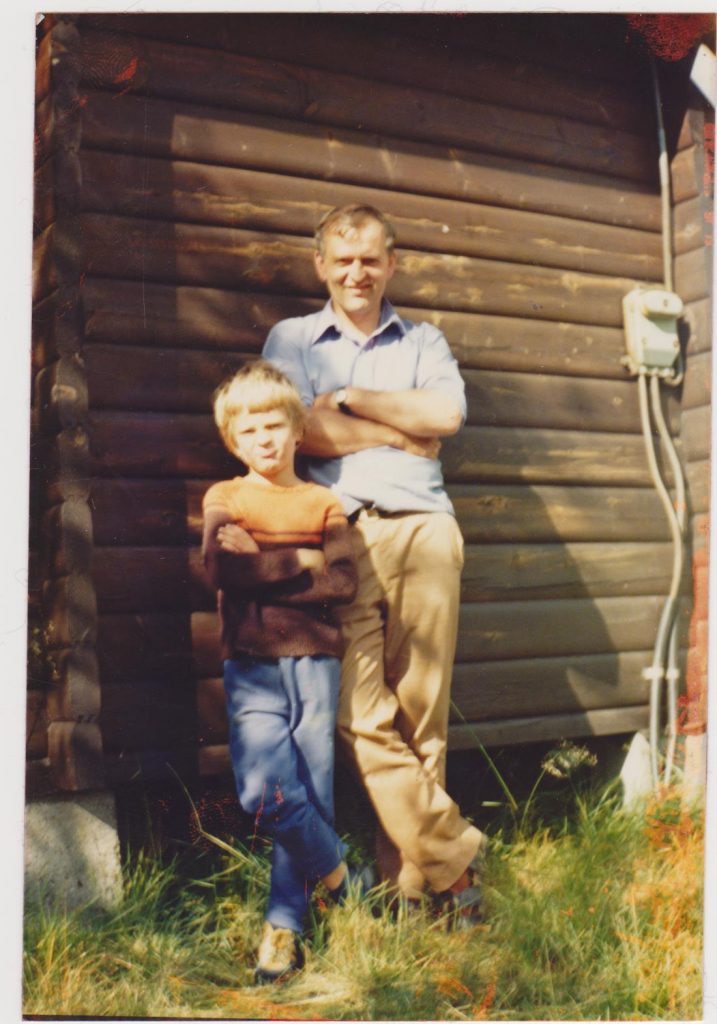 Me and dad. In the 70's it was important to be cool and lips like Elvis Presley and jeans like James Dean was a good start…
Photo: (C) Sven Wisløff Nilssen
So where is the action? What will today's backgammon be? Today's backgammon is a game I played last night against Arena51 at the Backgammon Studio – a brilliant place to practise your gammon since it has computer help online. Against Area51 we got å tight match to 7 and at the score 6-4 for him, Crawford we got an amazing back game. It was not good for me at all, but it was clearly the best chance I had to stay in the match. In back games you need to free your mind from conventional thinking and think otherwise than usual. Have you never seen a back game you should first focus on timing and on which points you need to stay alive back in the home yard of your opponent. How to recirculate or how to improve your timing tends to be very important too, and I think the game we played was a textbook example of how things can evolve.
Lets have a look:
Click on the link below to see this fascinating game with back game strategy yourself.
Game 7 in HTML-format without diagrams
Here is game 7 in PDF-format with diagrams